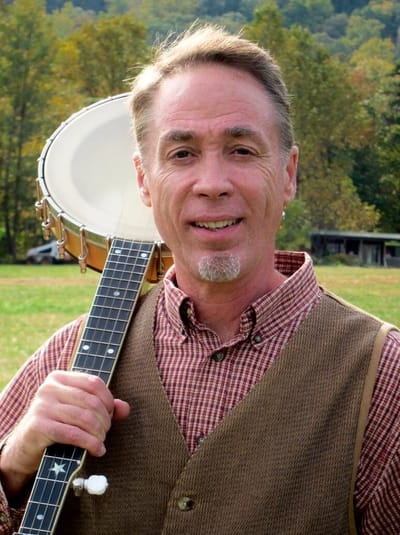 Johnny Thomas Fowler, mountain-heritage storyteller, award winning musician and author is from the foothills of upcountry South Carolina. His work is featured on South Carolina Public TV where he has co-produced a number of documentaries for SC-ETV. He is a member of the SC Institute for Community Scholars. In 2011-12 he served as the project scholar for the Humanities Council of South Carolina.
Fowler's storytelling style is an eclectic mix of Appalachian folk tales, fairy tales, tall tales, and contemporary yarns, all infused with traditional songs and ballads. He has graced the stages of some of the most renowned storytelling festivals such as the Stone Soup Storytelling Festival, the International Storytelling Festival Exchange Place, and the Madison County Florida Storytelling Festival. He is also the host-teller-in-residence at Hagood Mill Storytelling Festival.
His storytelling skills were recognized in 2013 when he received the prestigious
Jean Laney Harris Folk Heritage Award
, the highest award given to folk artists in South Carolina. He is also one of seventeen national storytellers featured in the book
Southern Appalachian Storytellers
(McFarland Press) and co-hosts a weekly old-time radio show on North Carolina public radio station WNCW-FM.
Johnny's musical talent is just as impressive as his storytelling, with numerous accolades to his name. He is a two-time harmonica champion at Fiddler's Grove Old Music Festival in Union Grove N.C. He has also received blue ribbons in the banjo competition at the prestigious Mountain Dance Folk Festival in Asheville N.C. and the Pickins Heritage Day Old-Time Music Festival.
His performances are a delightful blend of southern charm, theatricality, and humor, leaving audiences both entertained and informed. He is a true treasure in the storytelling and music scene and should not be missed.